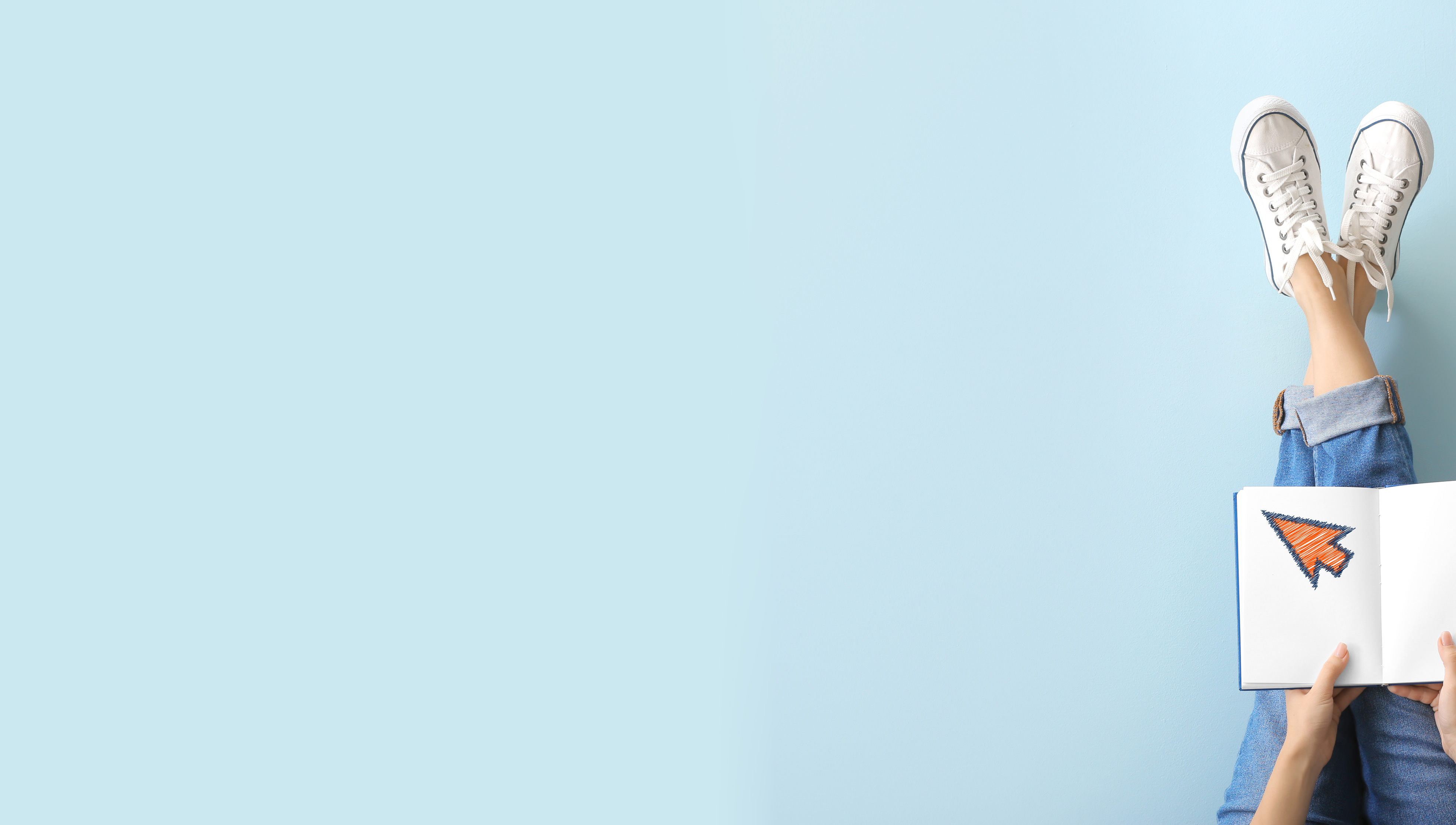 Terms and Conditions
Our Service
1.1. GA Finance and Leasing Ltd ("the Company") operates the website www.finance4cars.co.uk and provides an intermediary service ("the Service") that matches a customer's financial requirements with an appropriate financial product and then makes an application to a UK lender with which the Company has pre-negotiated terms. Finance quotations for Hire Purchase and Hire Purchase with Balloon, are free. All applicants that get accepted for credit will be charged a credit broker fee before the lender pays out to your nominated dealership. The credit broker fee will be paid during the application process with the amount will be clearly stated at the point of quotation, typically 1.75% of the amount borrowed.
1.2. Our lenders are able to offer loan packages on Hire Purchase with Balloon products for new and used cars up to 4 years old and Hire Purchase products for new and used car up to 15 years old. Cars must be sourced from approved dealerships in the United Kingdom (excluding Northern Ireland)
2. The Website (www.finance4cars.co.uk)
2.1. The website and all of its material is owned by G A Finance and Leasing Ltd. www.finance4cars.co.uk and its logo are registered trade marks of the Company. In addition, the information contained in the Company's website is not allowed to be stored and/or copied (electronically or in hard copy) without first obtaining the written permission from the Company. It is also prohibited to use the website for any illegal or unlawful purpose.
2.2. The company is committed to maintaining accurate and undisrupted information on our website. However, it does not accept liability or responsibility for technical mistakes or typographical errors and omissions should they appear on its website. In addition, for maintenance purposes, its website may become unavailable should this occur we will not accept liability for any losses that result from this action.
2.3. The Company facilitates the arrangement of finance with a third party UK lender and your finance agreement is direct with the lender and you will be bound by their terms and conditions.
2.4. Any advertisement or sponsorship or product included in the Company's website and offered for sale by third parties shall be subject to the terms and conditions of that third party.
2.5. The Company reserves the right to change or alter their Terms and Conditions without notification. By using the website following any changes to the terms, you agree to be bound by the changes.
2.6. There is no obligation for the company to introduce you to a lender.
a. The website located at www.finance4cars.co.uk (the "Site") is operated by GA Finance and Leasing Limited ("we", "our", "us", "Finance4cars"). We are a private limited company registered in England and Wales under company number 05430052 and have our registered office at 6 Clinton Avenue, Nottingham. NG5 1AW.
b. The Site is a medium for providing information and access to products and services of third parties related to cars, including new and used car loans upto 4 years old. By accessing and using the Site you agree to be bound by and to act in accordance with these terms and conditions.
c. We have a number of policies referred to in these terms and conditions, including our Privacy Policy and Cookie Policy (together the "Terms"). These all form part of our agreement with you and apply to your use of the Site so please take the time to read them. We recommend that you print or save a copy of these Terms for future reference.
d. We are authorised and regulated by the Financial Conduct Authority (680762). As such, we have certain duties and responsibilities towards you when we conduct business with you which is subject to our authorisation ("Regulated Business"). Nothing in these Terms will affect the duties and responsibilities that we have to you in respect of our Regulated Business. In particular, information provided to you on parts of the Site which concern your application for finance will be accurate at all times and this includes our being responsible for checking any content provided to us by third parties.
e. These Terms were most recently updated on the date of posting that appears at the top of this page.
f. If you have any queries or concerns regarding these Terms, please contact us at customerenquiries@finance4cars.co.uk.
g. We take protection of your privacy seriously and process information about you in accordance with our Privacy Policy.
h. Like many online services, we use a feature called a 'cookie'. By agreeing to these Terms, you are providing your consent for us to use cookies in the ways described in our Cookie Policy, however, you may delete any of these cookies at any time if you wish. Please see our Cookie Policy for detailed information on the types of cookies we use on the Site, the purposes for which we use each cookie, how you can disable and enable the use of certain cookies and the consequences of doing so.
3. Customer Information
3.1. This website is aimed for use by those applying for the finance products should meet the following criteria
The applicant is 21 years of age or over
The applicant is not over 80 years of age at end of loan term
The applicant is not Armed Forces personnel
The applicant holds a valid full UK driving licence
The applicant has been trading for at least 2 years (corporate application)
The car is not more than 15 years old at the end of the loan term (HP)
The car is not more than 10 years old at the end of the loan term (LP)
The LCV or car derived van is not more than 10 years old at the end of the loan term (HP)
The vehicle is not an import
The vehicle is not left hand drive
The vehicle is not used for private hire, daily/short term rentals or chauffeur business
By ticking the 'I agree' box, you confirm that you have read and accepted the terms and conditions. For your own benefit and protection you should read these terms carefully before proceeding. If you do not understand any point please call 0800 0485642 for further information. (Lines are open Monday, Tuesday, Wednesday, Thursday and Friday 7:00-21:00. Saturdays and Sundays 9:00-17:00. We are closed on bank holidays).
2. Before submitting information to us, you should ensure all your contact information is correct.
At this point, we will be applying criteria checks to the information provided and we will search all applicants personal records at one or more Credit Reference Agency.
Details of our search and this application will be recorded and this will be seen by other organisations that make searches
3. The information supplied must be accurate; failure to supply accurate information will result in the customer losing their cancellation and refund rights. The completion of an enquiry form gives the Company the right to contact you directly to provide you with a fixed quote.
3.2. In the provision of the Service, we may collect certain personal information relating to you (such as your name, address, bank or credit card details, telephone number and e-mail address) ("Customer Information"). The Company is committed to protecting your privacy.
3.3. We will not collect or process sensitive information relating to you without your explicit consent and your Customer Information will be processed by us for the purpose of :
i. the provision of the Service; and
ii. to check your credit record with any credit reference agencies and for fraud prevention purposes (which will include the supply of your Customer Information to third parties for such purposes) should you decide to apply for finance.
3.4. By agreeing and paying for the Service, you agree to the processing and disclosure of the Personal Information. You also agree that the Purposes for the processing may be amended to include other uses or disclosures of Personal Information following notification to you.
3.5. We agree to keep all Personal Information in a secure environment and will comply with the Data Protection Act 1998 and any other applicable data protection legislation currently in force.
3.6. If you wish to update or correct any inaccuracies in your Customer Information or if you have any other comments or complaints in relation to the Service please let us know by e-mail to customerservices@finance4cars.co.uk
3.7. In accordance with the Privacy & Electronic Communications Act 2003 we do not send random marketing emails to personal email addresses.
4. Commissions, Fees and Quotes
The use of The website is free of charge. However, The company may receive a commission from the lender as payment for introducing you to them, the value of any such commission will be openly disclosed. Also, on your explicit agreement, we will charge, predetermined and agreed, credit broker fee, typically 1.75% of the amount borrowed, up to a maximum of £695.00. The credit broker fee will be payable after the loan agreement has been approved by the lender but before funds are released by the lender for the vehicle. The prices quoted on the Company's website are illustrative only and do not constitute a quote or an offer of finance. Rates are correct at time of publication of the website. All applications are subject to acceptance. Indemnities may be required in some circumstances. E&OE.
Your data - our promise
Finance4cars knows that your personal data belongs to you and not us. That's why when you, or a third party, share your personal data with us we make sure that we keep it private and safe.
We use your personal data to decide whether you're eligible for a product, to administer your account and for a variety of other reasons but sometimes it may lead to us refusing to provide, or continue to provide, you with a product or service.
We also share your information with a number of third parties. Where this involves transferring your personal information outside of the European Economic Area (EEA), we will make sure that it is protected in the same way as if it was being used in the EEA. We will only do this if we have your permission or to comply with a legal duty.
The personal information we collect from you will be shared with fraud prevention agencies who will use it to prevent fraud and money laundering and to verify your identity. If fraud is detected, you could be refused certain services, finance or employment. Your information will also be shared with credit reference agencies (CRAs) to carry out credit checks and record details of your repayment history. The CRA's have drafted a notice called 'Credit Reference Agency Information Notice' (CRAIN) which sets out how your data will be processed by Callcredit, Equifax and Experian. Please go to https://www.equifax.co.uk/crain.html, https://www.callcredit.co.uk/crain or http://www.experian.co.uk/crain/index.html to read the notice in full.
5. Cancellations and Refunds
The provision of the Service terminates at the point of the introduction, and as the lender is registered with the FSA, the customer will be required to waive any cancellation or refund rights afforded to them under the Consumer Credit Act 1974 - as updated by the Consumer Credit Act 2006 (for supporting documentation please visit http://www.derbyshire.gov.uk/images/ft20_tcm9-8199.pdf). The Company offers a discretionary full refund of the credit broker fee if the lender declines to offer the customer finance. The information supplied to the Company in advance of it submitting a proposal to a UK lender must be accurate; failure to supply accurate information will result in the customer losing their cancellation and refund rights. Any such refund must be requested in writing and will be refunded within 30 days to the same credit or debit card that was originally used.
6. Handling your complaints
The company is committed to providing a good service. However, should there be any reason for complaint it will try to resolve the issue as quickly and as fairly as possible. The time scale of any dispute varies depending on circumstance and the Company will use reasonable endeavours to keep you informed of progress as well as sending you confirmation that it has received your complaint. To submit a complaint, please write to: Customer Services, GA Finance & Leasing Ltd, 29A Grosvenor Road, Ripley, Derbyshire DE5 3JE, or e-mail us at customerservices@finance4cars.co.uk.
7. Events Beyond the Company's Control
The Company makes reasonable endeavours to fully comply with its Terms and Conditions although it is accountable for a failure to do so as a result of circumstances beyond its control such as acts of god, war, civil disorder or industrial disputes.
8. Governing Law and Jurisdiction
These Terms and Conditions are implemented and governed by English Law and will be subject to the exclusive jurisdiction of the English Court.
9. Copyright
The copying or re-presentation of information from the Company's website is strictly prohibited without first obtaining its written permission. In addition, all content, graphic, logos and databases are the copyright of the Company unless stated otherwise.
10. Severability
Our Terms and Conditions shall be read as separate and independent paragraphs, sub-paragraphs and clauses. Should individual aspects of the Terms and Conditions be found invalid it will not affect the rest of the Terms and Conditions.
11. Waiver
If the Company does not implement its rights as stated in our Terms and Conditions this doesn't mean that these rights have been waived (unless we have acknowledged such a waiver in writing).
12. Entire Terms and Conditions
These Terms and Conditions represent the complete agreement between you and the Company. It is possible for us to change these Terms and Conditions without prior notice to you.
13. License
The Company permits its clients to access the content and services offered on its website for individual use. This includes allowing you to download and cache certain pages from its website. However, this doesn't allow individual pages and large parts of our website to be adjusted and/or made available from an intranet. All aspects of its website design may not be replicated or edited without full written authorisation from the Company. Third Parties are not authorised to "deep link" the website without prior written permission. Any links to the website must be to the Company's homepage and must not be offensive. Note: This constraint doesn't apply to associated partners who are eligible to send customers directly to a certain page or product.
If you have any questions relating to our terms & conditions, please contact us.